Atlantis Adventures Curacao
Seaworld Explorer Curacao
EXPLORE THE UNDERWATER WONDERS OF CURACAO IN THE SEAWORLD EXPLORER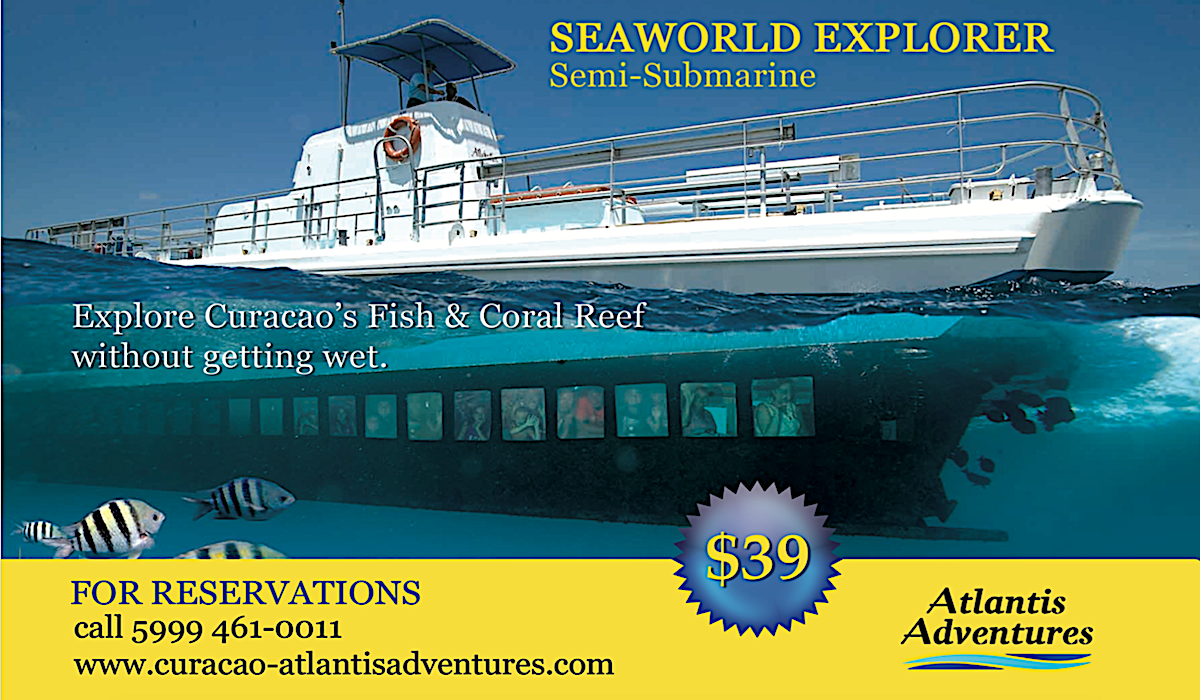 The Seaworld Explorer is a state of the art air-conditioned semi-submarine originally used for research on Australia's Great Barrier Reef. The vessel remains above sea level at all times and accommodates up to 34 passengers comfortably in its hull, which sits 5 feet below the surface. Huge glass windows provide spectacular views of the many different varieties of corals and fish which Curacao is famous for. In fact, the fish come right up to your window, making it easy to snap that memorable photo. The tour is ideal for the entire family and includes entertaining and educational narration from a professional guide, plus a diver swimming alongside the submarine feeding the fish. No scuba or snorkel gear in needed, you will remain dry at all times. The Seaworld Explorer is fully air-conditioned and certified by the Dutch Shipping Inspector.
Additional Info
Guests must be able to safely navigate 10 steps into and out of the Seaworld Explorer.

Trolley Train
Tour Description

HISTORIC AND CULTURAL SIGHTS
ON A FUN TOUR THROUGH
DOWNTOWN WILLEMSTAD
Experience the beauty of Curacao on atour that takes you through historic Willemstad. Your tour begins at Fort Amsterdam and continues by many interesting sights, including the Floating Market on Sha Caprilleskade, where Venezuelan merchants sell fish and vegetables from their boats. Your train continues to Scharloo, a former residential neighborhood lined with picturesque homes built during the 1880s. You will stop at Bolo di Bruit, known as the "wedding cake" house and the city's most photographed building.
Leaving Scharloo, you pass Pietermaai Cathedral, the largest and most impressive on the island. In addition, you see Queen Wilhelmina Park, the scene of frequent cultural events, and Waterfort Arches, an imposing fortress that was the site of the Willhem III Barracks. Finally, you visit Fort Amsterdam, built in 1635 to guard the vital entrance to the harbor from enemy ships. The tour ends at Fort Amsterdam.

Additional Info
A photo stop will be made at the Pietermaai Cathedral. If the Cathedral is open passengers may enter.
Tour leaves from the front of Fort Amsterdam
Transportation
We have a capacity of 150 seats spread over 5 busses. We can do any type of Island tour and customize tours to your needs. We also offer airport-hotel-airport transfers for groups. For rates and/or information contact us.
For reservations call : +5999-461-0011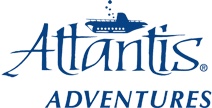 For reservations call : +5999-461-0011